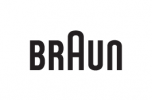 Cookie and Privacy Policies
We use cookies on our website to improve the website's functions and user experience, and for analytic and advertising purposes. If you would like to learn more about how we use cookies and how to change your cookie settings, click this link. By continuing to use this website without changing your cookie settings, you agree to our use of cookies. If you would like to find out more about how we protect your privacy when using cookies and other information, refer to our "Personal Data Collection Statement".
Click "Accept all cookies":
To improve your user experience, this website records and stores your browsing and usage information by using cookies.
By continuing to use this website, you agree to our use of cookies and other similar technology. If you wish to have more control when visiting our website and to adjust the settings, refer to the "How to control and delete cookies" section below.
What are cookies? Why do we use them?
Cookies are small text files placed in your computer by websites or apps you visited. The function of cookies is to help us improve your user experience when browsing our website. For example, a cookie may save your language settings for your next visit.
The information we collect through cookies will be used for the following purposes:
To adjust our website according to your personal needs;
To remember the notifications you have received and stop displaying those notifications;
To improve and update our website according to your usage;
What types of cookies do we use?
We will not use cookies that identify you personally. Unless you opted to allow cookies to identify you personally, they will only identify your browser and settings. The types of cookies used by us are as follows:
Category 1: Essential Cookies
Essential cookies enable you to use our website and all its functions, such as accessing security zones in the website. If you choose not to use these cookies, you may not be able to use certain functions on the website.
Essential cookies also allow us to provide you with a personalized user experience. These cookies can remember information (such as your username or language preferences) so that you do not have to enter the information again on your next visit. All the information collected by these cookies is anonymized, and they will not be able to track your browsing activities on other websites.
Category 2: Ad and Analytic Cookies
Performance cookies collect information related to your usage of the website so that we can continue to improve our website's services. For example, these cookies will collect the pages most frequently visited by you and all the error messages you may have received. All the information collected by these cookies will be anonymized, and they will not collect any information that can identify you personally.
Google Universal Analytics: We use Universal Analytics to monitor the performance of our website and view the activities of our visitors, in order to adjust the website's content according to their expectations.
Google Adwords: We use cookies to track the performance of ads and identify visitors. It allows us to provide information that is more relevant to you and control the display frequency of ads.
Third-party cookies on social media: To enrich the content of our website, we may embed visual content from other social media sites (such as Facebook or YouTube) on our website. When you visit webpages embedded with such content, you will encounter cookies from those sites. We also provide a "Share this page" tool on certain pages so that you can easily share their content on some websites (such as Facebook, Twitter, Google+, etc.) When you log in to use the services, the websites will create cookies. We are unable to control these cookies nor shall we be responsible for them. As such, you should review the cookie policies of the relevant third parties to obtain more information.
How can I control or delete a cookie?
You can choose to disable, reject, or block our cookies. However, once you have selected these options, you may not be able to use certain functions of the website normally.
Most browsers allow users to view their cookies. You may delete cookies or block cookies from certain or all websites. Note that if you have deleted all your cookies, you may lose your preferred settings, including opting out of cookies (which must be set through cookies). For more information about setting, blocking, or filtering cookies on browsers, see "About Cookies" or "The Unofficial Cookie FAQ".
Find out how to clear, enable, and manage cookies on your browsers:
To control or opt out of cookies created by third-party services, or review their privacy or cookie policy, you can access the relevant content via the following links:
If you are browsing this website using a mobile device, such as a smartphone or tablet, please refer to the user instructions provided by the device's manufacturer on how to manage cookies.
Personal Data Collection Statement
Your privacy:
Kaz (Far East) Limited (hereinafter referred to as "this Company" or "we"/"us") respects your privacy rights conferred by the law when collecting, storing, using, and transmitting personal data. This personal data collection statement (hereinafter referred to as "this Statement") sets out our privacy obligations. We abide strictly by the Personal Data (Privacy) Ordinance (Cap. 486) of the Hong Kong Special Administrative Region (hereinafter referred to as "the Ordinance").
Please read the following terms carefully to understand how we collect, use, process, and disclose your personal data. This Statement is applicable to the collection and processing of personal data by this Company in promotional activities for Braun and Helen of Troy (hereinafter referred to as "the Activities").
If necessary, this Company shall have the right to amend or update this Statement or modify it in any other manner. We will notify you in advance of the relevant amendments, updates, or modifications. If required by the Ordinance, we will obtain your consent. The latest version of the Statement can be found on this Company's website at [ https://braunhealthcare.com.hk/ ].
If you provide your personal data to us, it shall mean that you have read and agree to the terms of this Statement.
Collection of your personal data:
The definition of "personal data" shall be as that provided for the same term in the Ordinance.
Data provided by you to us
When you register to participate and/or participate in the Activities of this Company, or participate in any survey or study of this Company or interact with us in any other manner, we will collect your personal data directly, including your name, Facebook username, and contact details (such as phone number and email address).
Any provision of your personal data shall be on a voluntary basis, and you are not obligated to provide this Company with all personal data requested by us. However, if you fail to provide information for the "Required" fields on a prize registration form, this Company may not be able to process your application to register and participate in the relevant Activity.
Data collected automatically when we interact with you
When you register to participate in the Activities of this Company or browse our website, we may automatically collect certain data. We will use various tools (such as cookies) to facilitate the collection of such data. Cookies are a type of small text files stored on your devices for the purposes of improving your user experience and providing us with data related to your browsing of our website. For further information, kindly review our cookie policy at [hyperlink].
Purposes of personal data:
This Company may use your personal data for the following purposes:
Processing your registration for participating in this Company's Activities;
Verifying your identity and your eligibility for prizes in this Company's Activities;
Contacting you and answering any queries from you on participating in this Company's Activities;
Understanding the demographic features of our participants and providing you with personalized services;
Provided your consent is obtained, carrying out market promotions and advertising, including providing you with the latest information on this Company's Activities, services, collaborations, and promotional activities for the purpose of direct promotion (please refer to the "Direct Promotion" section below);
Improving the quality of this Company's products and services;
Performing our legal obligations;
Executing the rights and obligations under this Company's Activities, promotional terms, or other binding relationships, including investigating rule violations or taking measures to protect our rights and interests; and
Any purpose related to any of the above.
Disclosure of personal data:
We will maintain the confidentiality of the personal data collected by this Company. We may disclose or provide your personal data to the following individuals or entities (both in and outside the territory of the Hong Kong Administrative Region) for the purposes stipulated in section 3:
Any third party hired by this Company to assist us in providing services to you, with such services including data analysis, data entry, customer database management, disseminating promotional information or product offers, processing prize redemptions, and other administrative and customer service matters. All third-party service providers bear confidentiality obligations towards this Company, and undertake that they will only use your personal data for the purposes stipulated in section 3 and not for their own purposes (including for their direct promotions);
Professional service providers that bear confidentiality obligations towards this Company (including in the areas of accountancy, auditing, law, and financial services);
​Any company under the Helen of Troy group that is affiliated to this Company;
Any potential buyer, owner, or third party when: (a) this Company sells, transfers, merges, consolidates, or restructures any or part of its operations; or (b) this Company sells or transfers any assets;
Courts, enforcement authorities, regulatory agencies and/or government departments, provided that prior to the disclosure, such regulatory agencies or government departments provide proof that they have the right to make such requests, and that such disclosure is to ensure this Company's compliance with the relevant laws and regulations or to safeguard this Company's legitimate rights and interests.
On the premise of [data] aggregation, we may share your personal data (that cannot identify you personally) with third parties for various purposes (including market planning and promotion). We may also use such data to understand customer needs and improve the quality of products and services.
Except in the above circumstances, we will obtain your prior consent before disclosing your personal data.
Direct Promotion
We intend to use your name and contact details to provide you with information, the latest updates, and promotions for this Company's upcoming events on healthcare, consumer products, and electronic products and services. For that purpose, we will obtain your prior consent before carrying out such promotion.
We also intend to share your name and contact details with affiliated companies that provide the abovementioned products and services, to enable the affiliated companies to promote the said products and services to you. For that purpose, we will obtain your prior written consent before providing such data.
Protection and Security:
We will process the personal data held by this Company in accordance with this Statement. We will no longer retain any personal data collected in an Activity once this Company has achieved the specified purpose of the relevant Activity, except where retention is necessary for compliance with legal and/or accountancy requirements or for protecting this Company's rights and interests.
Data Protection Officer:
You have the right to access this Company's policies relating to personal data, and to confirm whether we possess your personal data and inspect such personal data.
Please email any request to view or modify your personal data or any query about this Company's personal data policies to our data protection officer at braunhealthcare@dchauriga.com.
Retention of personal data
When we have achieved the original purpose of collecting personal data, we will destroy the collected personal data unless it is necessary to comply with legal and/or accounting requirements, or to protect the interests of the company.